What is sham acupuncture? It is an acupuncture treatment that does not stimulate known acupuncture points.
What is real acupuncture? In this new acupuncture study published in a real medical journal:
A randomized trial comparing acupuncture, simulated acupuncture, and usual care for chronic low back pain [Archives of Internal Medicine, 2009 May 11];
simulated acupuncture using toothpicks that did not penetrate the skin was just as effective as real acupuncture.
Simulated acupuncture could be considered to be sham needling but it is not sham acupuncture. Time.com is a little confused about this in Acupuncture for Bad Backs: Even Sham Therapy Works. But at least they included an image of a half naked Asian woman in their story.
Acupuncture Side Effect?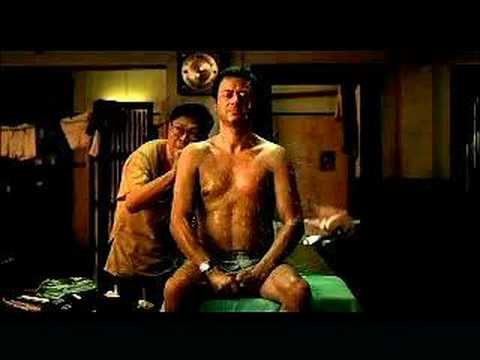 An advertisement fo Centraal Beheer insurance.